Listen to this Episode Now...
ELLE NORTH SHOWNOTES:
Elle North is an intuitive mystic and a graphic designer for spiritual entrepreneurs. As a trained teacher who combines knowledge of Tarot, intuition, classical Tantra, energy healing, meditation, yoga, and crystals, Elle creates unique offerings + courses for soul-seekers. Elle's work is to empower others to connect to their inner wisdom. An alchemist at heart, Elle thrives in a space where things are sacred and full of ritual. She believes transformation can occur when we move the unconscious to the conscious; the inner world to the outer world.
Discover more about Elle at Drawing Within (www.drawingwithin.com), The Wisdom Within School (www.wisdomwithinschool.com)and Drawing Within Design (www.drawingwithindesign.com). Follow Elle on Instagram at @shedrawswithin.
Connect with Elle: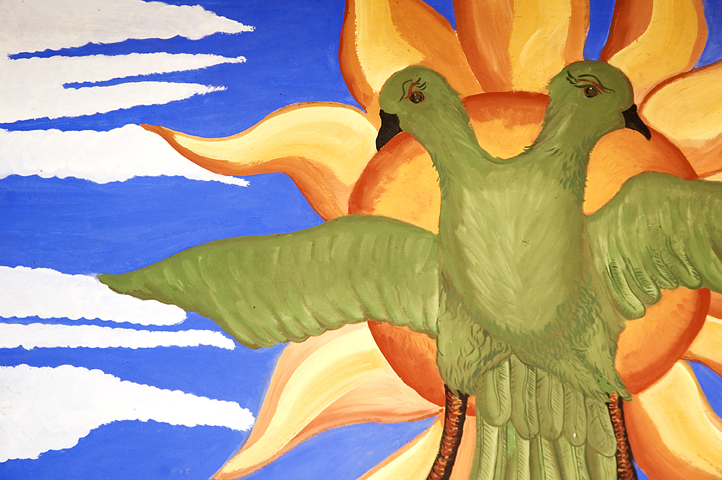 Travel Image ~ Quetzals Of The Sun
Chichicastenango, Guatemala
On Thursdays and Sundays the quiet cobblestone streets of Chichicastenango erupt into a vibrant and dynamic market where travelers and the K'iche Maya from the surrounding highlands converge to buy and sell. On other days of the week you can meander through the quiet streets of this mountain town & become enchanted by treasures along the way. This gorgeous mural features the quetzals & the sun. The quetzal is sacred to the ancient Maya, and royalty and priests wore its feathers during ceremonies. This is a beautiful reminder of sacred power.