Listen to this Episode Now...
FLORA WARE SHOWNOTES:
Flora Ware is a conscious dreamer, Spiritual Life & Business Coach, and Moon Circle Priestess. She is the creatrix of Goddess Dreamschool: an online feminine archetype journey through the 7 soul gates.
Flora helps women hear their soul's voice, awaken the Goddess within, and align their life and work with their unique feminine power. Flora is a best-selling co-author, workshop facilitator and speaker (you can catch her at the Awakened Woman Convergence in Arizona this October).
She lives in Vancouver, BC with her wife and son.
Connect with Flora: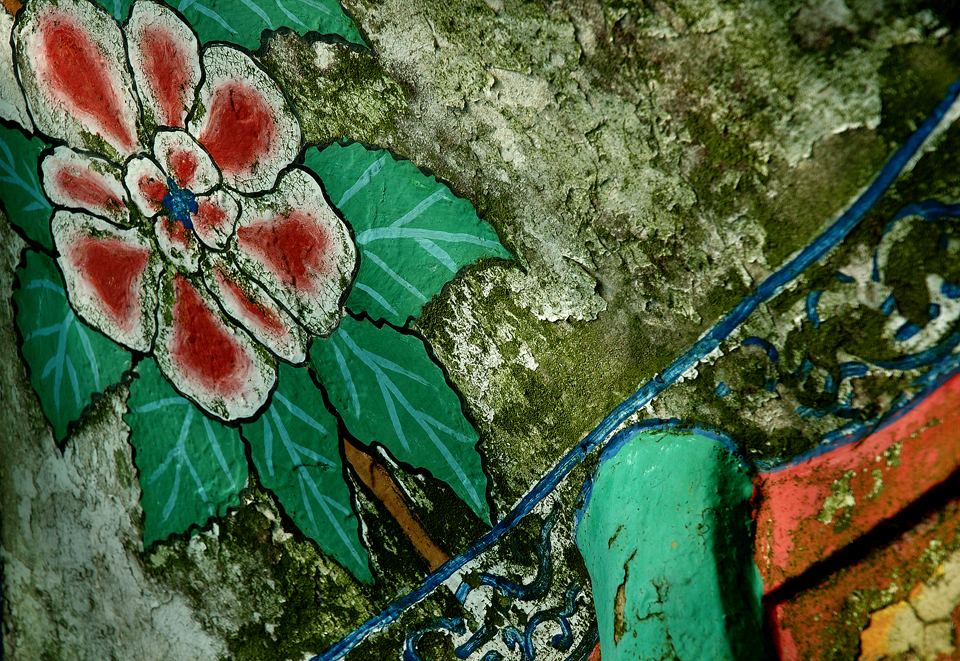 Travel Image ~ Haw Paw Flower
Singapore
No one can escape experiencing the renowned Tiger Balm while traveling in Southeast Asia. Many believe it is a miracle cure-all with its poignant aroma and slick feel. The Haw Par Villa in Singapore was built by the Haw Par brothers from the fortune they amassed selling the famed Tiger Balm throughout the world. The grounds of the Villa are filled with eccentric artistic pieces and hours can be spent exploring all of the incredible designs. Many of the scenes depict tales from Chinese mythology & reverence to the divine feminine. The flower design appeared on the back of a stage. The beauty was in the details and the worn look of having survived the elements.